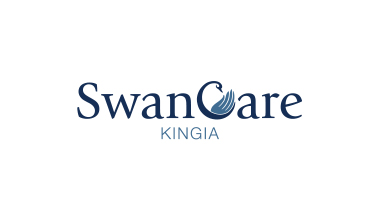 COVID-19 Outbreak Resolved at SwanCare Kingia.
28th December 2022
COVID-19 Update | SwanCare Kingia

We would like to provide an update regarding the COVID-19 outbreak at SwanCare Kingia. We are pleased to advise all affected residents at SwanCare Kingia Level 1 have made a full recovery with no new cases detected. The remaining affected staff members are isolating at home, however all other previously affected staff have made a full recovery and returned to work. SwanCare Kingia is currently undergoing a deep clean to maintain the health and safety of all residents and staff.

SwanCare Kingia Level 1 will reopen to visitors from today, Wednesday December 28th. Ground Floor is to remain open, and all activities will resume as per usual. We wish to remind everyone that visiting hours are from 9:00am-12:00pm and 2:00pm-5:00pm Monday to Sunday.

We are continuing to take all necessary precautions to minimise risk and prevent reinfection. As such, we strongly encourage all visitors to complete a Rapid Antigen Test (RAT) prior to entry. In addition, we request all visitors adhere to the below requirements:
Provide proof of current influenza and COVID-19 (two doses) vaccinations prior to entry
Complete health screening and sign in using visitor kiosk upon arrival
Wear masks indoors and outdoors within residential aged care centre grounds
Refrain from visiting if unwell or if you are a close contact of a COVID-19 case
If COVID-19 positive, refrain from visiting for at least seven days and until symptom free
Visitors are limited to two people at a time
All actions have been implemented under the guidance of the Department of Health.

Thank you for your ongoing cooperation and understanding.
All up-to-date communications can be found at
http://www.swancare.com.au/covid-19-updates