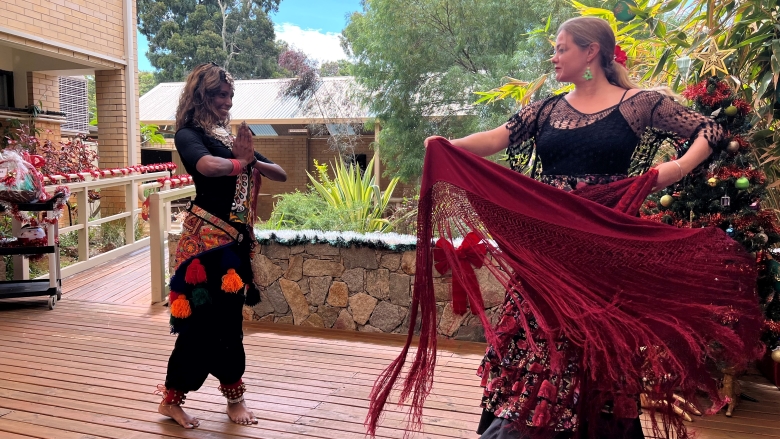 SwanCare Tandara received a special performance when our Quality and Compliance Coordinator joined a guest entertainer for a cultural dance like no other!
SwanCare Tandara received a special dance performance when guest entertainer, Sofia, stopped by for a visit. Trained in flamenco dancing, Sofia wowed residents with her incredible Spanish moves.

Making things even more exciting, residents were surprised to see a familiar friendly face joining in on the performance!

Quality and Compliance Coordinator, Preetha, showcased an Indian classical dance routine. Preetha wore traditional ankle bells which chimed in time with Sofia's tap dancing. Collaborating together, both dancers shared a unique, moving performance.

Staff said the residents were amazed by the fusion of the two different cultures and dance styles, even getting the opportunity to learn some steps of their own!