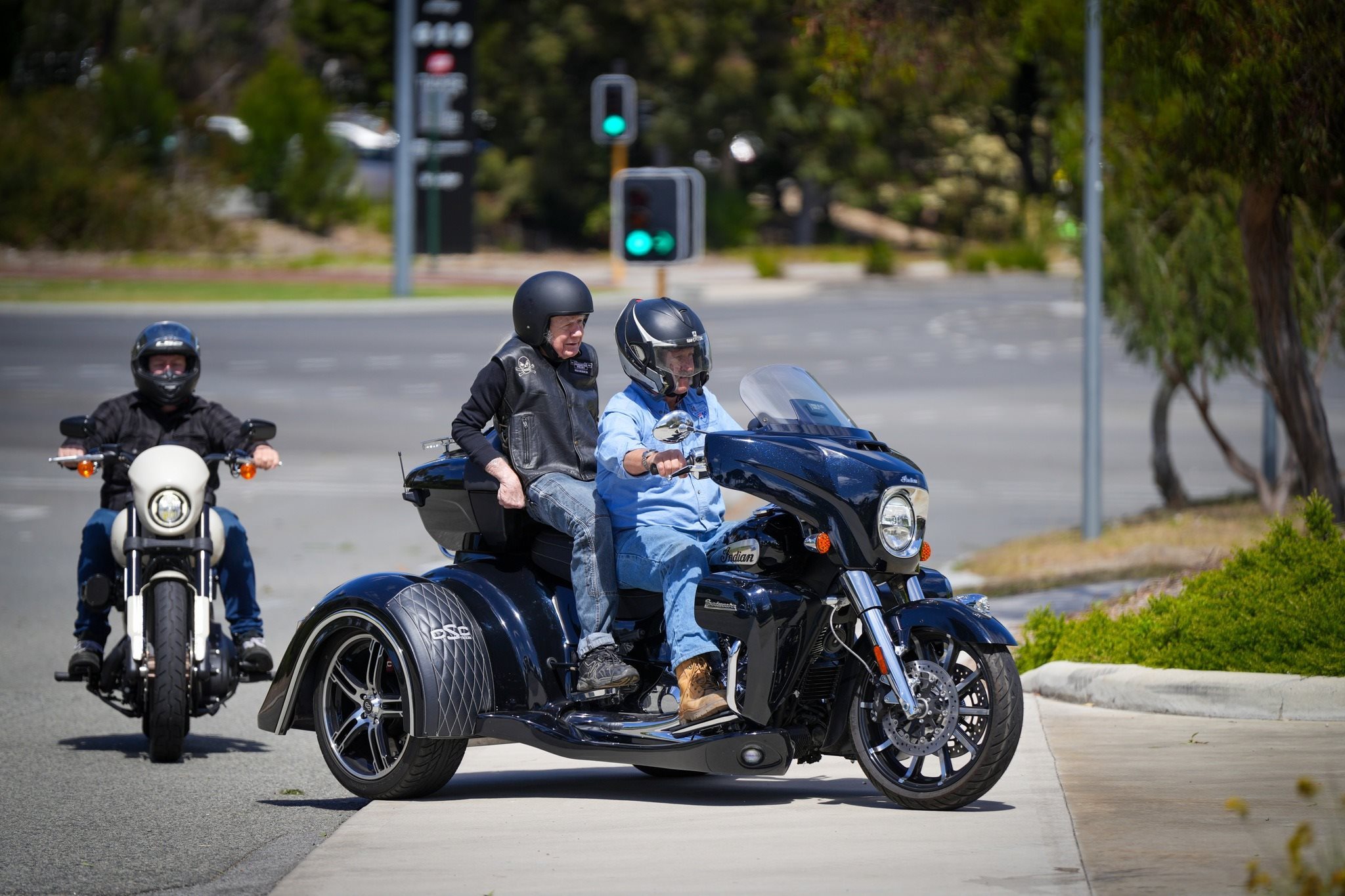 The SwanCare team organised a special ride for residential aged care resident and passionate biker, Noel.
At SwanCare, we know the importance of retaining a sense of self for those who are no longer able to live independently. Personal passions keep us engaged and give a sense of purpose, which is why when a family at SwanCare Ningana asked to arrange a motorcycle ride for a loved one we jumped at the chance to assist in making this a reality.

Long term resident Noel's passion for riding continues to run strong through his veins, so it was a special moment for the family, and staff alike, to be able to witness Noel take a trip on the back of a very special bike. This was made possible by the wonderful John whose custom build Indian Roadster provided a safe and comfortable ride for Noel who has been a long-term member of a Pilbara club.

Donning his club leathers and signature ponytail, Noel was able to feel the vibrations and wind in his face once again with his son riding next to him.

Thank you so much to Noel's family for allowing the SwanCare Ningana family to experience this with you all. I'm sure you'll agree, Noel's smile says it all!