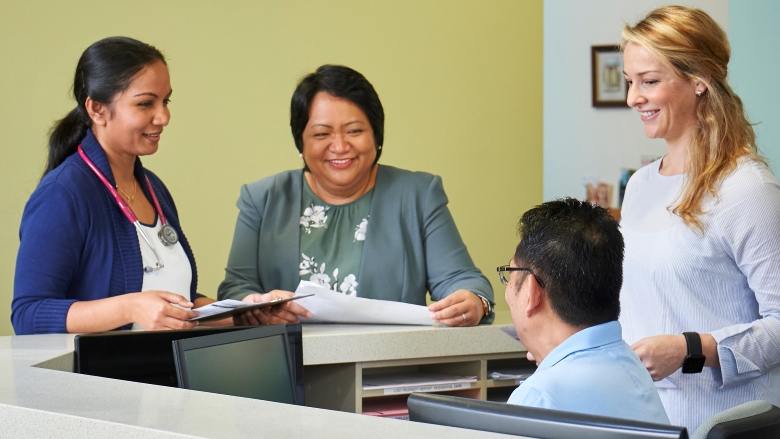 SwanCare are looking for new talent, are you our new Quality and Compliance Coordinator?
Are you looking for a job with a purpose and possess a desire to make a real difference? Do you love quality and compliance and have a passion for the aged care industry?
If the answer is yes, your dream job is waiting for you here at SwanCare!
As our new SwanCare Quality and Compliance Coordinator, you're joining a dedicated team of compassionate people who are enriching lives for a living. You're a special kind of someone.
In collaboration with our Clinical Operations Manager, Duska Bodegrajac, you'll assist in the coordination, application and monitoring of Quality Management Systems.
"We're a team with very diverse backgrounds, with people from all stages of life," explains Duska. "The person in this role must work with integrity. They should be dynamic, knowledgeable, honest, transparent, and most importantly they need to come to work every day with a smile on their face!"
Typical responsibilities include:
Develop, implement, and maintain systems related to internal and external audits including the residential care Accreditation Processes, National Aged Care Mandatory Quality Indicator Program and Serious Incident Response Scheme.
Coordinate the continuous improvement and quality activities for the business.
Monitor feedback to Care Centres and ensure appropriate interventions are implemented.
Conduct internal audits.
Production of monthly statistical data.
Provide support to Care Services teams for quality reviews and feedback.
As our new team member, you'll be filling the boots of the lovely Preetha. Preetha talks highly of her time working at SwanCare and shares the strength in working as a team towards a very important goal.
"When the team comes together it's very powerful, explains Preetha." I'm proud of the achievements we accomplished together, this is a workplace where you can make a huge impact."
The Quality and Compliance Coordinator role is a full-time position, offering the flexibility of a nine-day fortnight. In addition to a competitive salary, working at SwanCare provides employee benefits including discounted health insurance; a range discounts with top brands; an on-site gym and an active employee recognition and rewards program.
Recruitment Coordinator, Narelle Wallace, talks a little about what the job involves.
"A nursing background is highly desirable as this position will benefit from the insight this qualification brings," explains Narelle. "Ideally, we'd also like someone who has experience working in aged care and compliance. They must be methodical in their approach, have keen attention to detail and be able to maintain a high level of understanding around the evolving legislation within this sector."
By joining the SwanCare family you'll be championed by a team of experienced, knowledgeable people who will support you in both your professional and personal development.
If you can see yourself working with us, then apply here:
Quality & Compliance Coordinator Vacancy
We'd love to hear from you!
For more detailed information about the role, or for a confidential discussion, contact Narelle Wallace, Recruitment Coordinator, at hr@swancare.com.au or on 08 6250 0021.