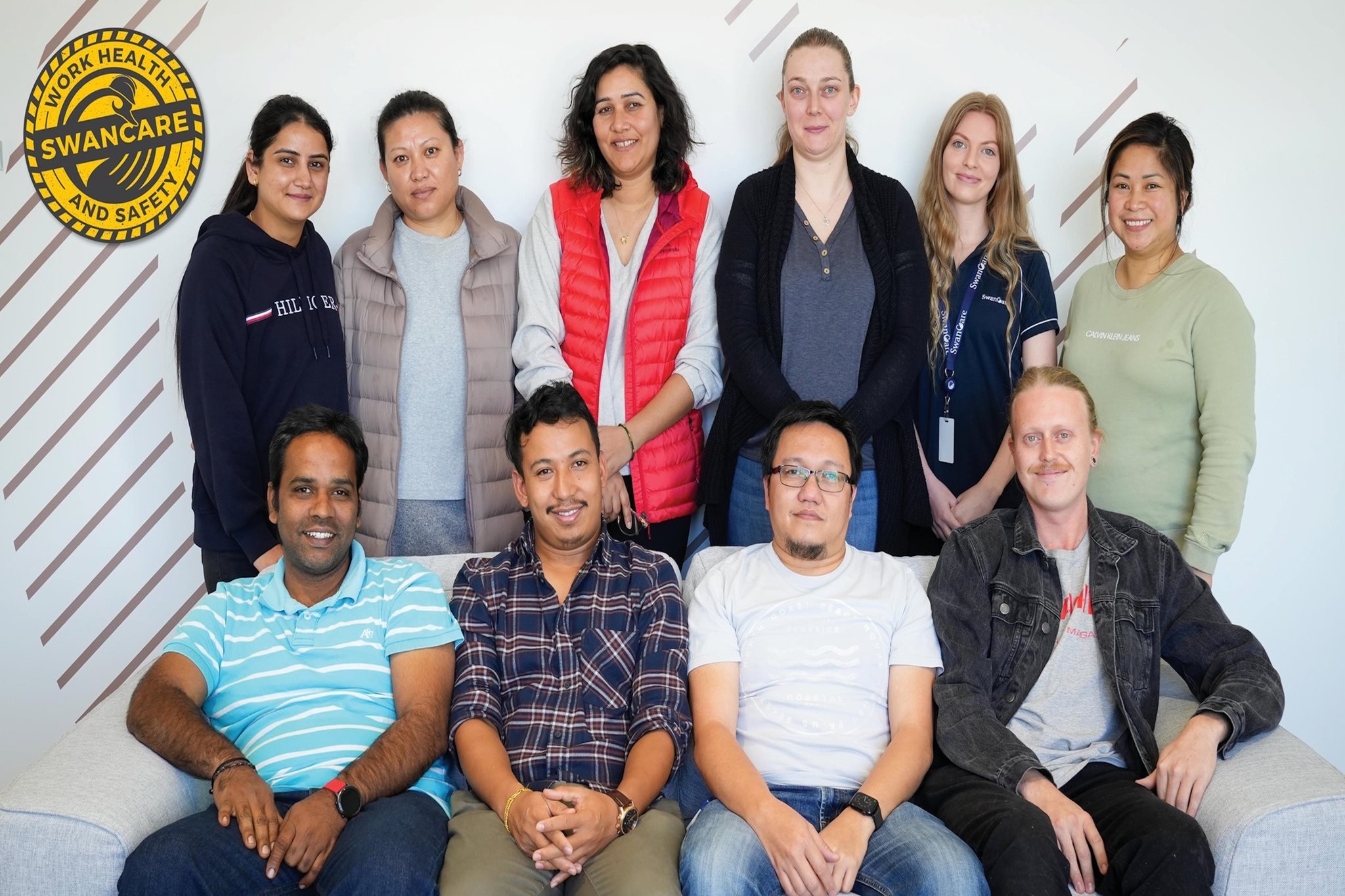 To celebrate National Safe Work Month we're introducing our Work Health & Safety Team who have an important message to share.
October is National Safe Work Month, and to celebrate, we're introducing the dedicated team of staff who support all things safety at SwanCare and hear what they have to say.
The SwanCare employee Health and Safety Representatives have been peer nominated and are trained as our safety champions.
They meet with WHS Manager, Jacqui Sherlock, on a bimonthly basis as part of the Health and Safety Committee to share their valuable insight and experiences from across the campus.
They each play a key role in identifying and resolving hazards, as well as the implementation of new systems, procedures, and policies, so SwanCare can continue making informed and collective decisions when it comes to ensuring a safe workplace.
Above all else, the WHS team are big on looking after ourselves and each other, and believe this is integral to building a strong safety culture at SwanCare.

Remember for everyone's safety, work safely.