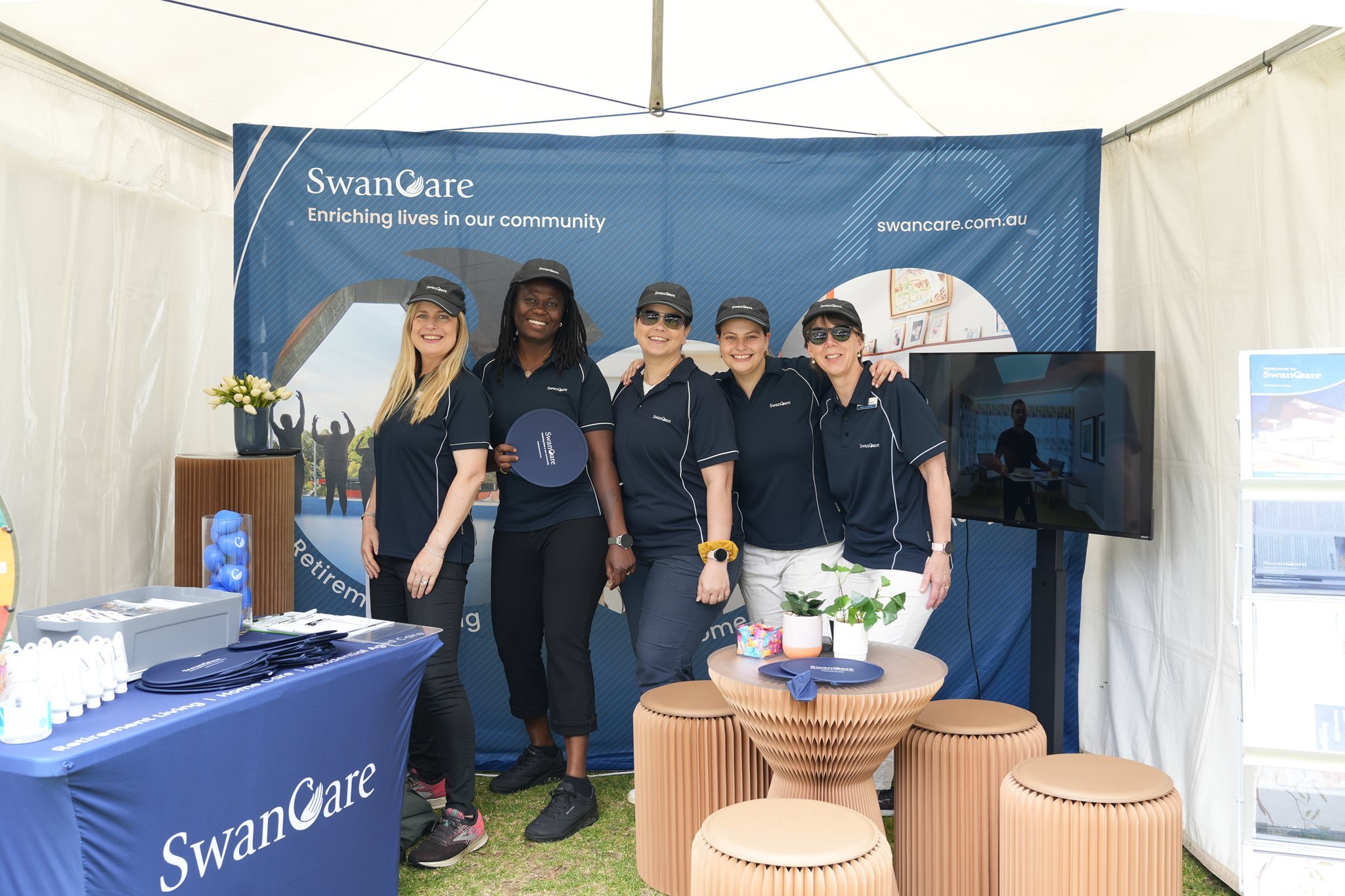 Click here to watch a recap video of this year's Have a Go Day!
It's safe to say our SwanCare team had a blast celebrating WA Seniors Week at this years Have a Go Day!
It was great to see so many people joining us for a delightful day where we could connect over meaningful conversations and also share a laugh or two.
We want to say thank you to all the friendly faces who stopped by for a chat yesterday, it was lovely meeting you all, and a huge thank you to Seniors Recreation Council of WA Inc.
If you're after more information, please contact Matt our Retirement Living Consultant or have a browse of our website.
To watch a recap video from the day, click the following link to visit our Instagram:
Have a Go Day Video