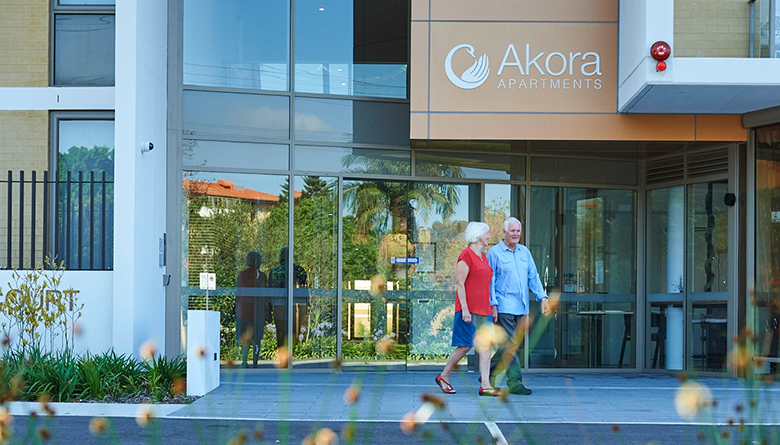 Popular reasons why more people in Perth and throughout Western Australia are choosing to make the switch.
There are many reasons why you may be thinking of moving to a retirement village. More often than not, people who choose to move to a retirement village home do not regret their decision. Below are some popular reasons why more people in Perth and throughout Western Australia are choosing to make the switch.
It's too quiet
It may be the case that your family home has become quiet and is starting to feel less suited to your needs. Perhaps there are rooms in the house you don't use, filled with belongings that are just too overwhelming to sort through. Maybe maintaining household equipment such as your lawn mower or hot water system seem like too much work. The bother and cost may have become more of a nuisance, or perhaps your health won't allow you to continue the upkeep.
You'd like to be more active
If you're a person who enjoys an active retirement with plenty of travel away from Perth, it may be hard to manage your home due to the time you spend away from it. While it's nice to come back to your familiar home at the end of a trip, an overgrown lawn and dusty cupboards are not the most pleasant of welcomes.
Alternatively, you may want to get out and do more with your day, but don't know where to start. These days, unless you belong to a club or organisation that meets regularly, chances are you can go for weeks without talking to anyone. This can seriously affect your wellbeing and may be a major reason as to why you are thinking of moving.
SwanCare offers a range of social activities on-site or there's always the opportunity to have a casual a cup of tea (or something a bit stronger) with your fellow village residents and neighbours.
The neighbourhood has changed
There may be other reasons as to why you're considering moving to a retirement home. It might seem like the neighbourhood you live in has changed too - the streets are busier and crime reports are more frequent. Perhaps there are even times at night where you feel vulnerable, when once you felt safe and secure. It may also be the case that all your money is tied up in the value of your home. A move to a retirement village can allow you to free up that money, so you can continue to enjoy the type of lifestyle you'd prefer.
If any of this sounds familiar to you, you're not alone. These signs indicate that perhaps it's time to think about moving, as your current home no longer meets your needs.
Retirement Living in Perth's Southern Suburbs and South West
If you're only looking for one of the best over 55 retirement villages in Perth or South West WA, choose SwanCare. Experience the best retirement living in Bentley, in Perth's southern suburbs, or Australind, in the South West of WA, where you become a part of the community.
SwanCare retirement homes are a warm, welcoming place where pets are allowed and a full suite of provisions and services, such as visitor's accommodation and caravan parking are available. There's simply no better way to experience retirement living.
SwanCare's two vibrant over 55 retirement communities in Western Australia will provide you with confidence that you have made the right decision about your future. With corporate services based at SwanCare Bentley Park, if you ever have any difficulties or issues, our support team are available to assist. With a range of on-site facilities and services available, SwanCare has everything you need.
Financially, you might be better off at SwanCare - as a non-profit organisation, your money goes further with SwanCare. To start, you won't need to pay stamp duty and all shire and water rates, building insurance and property maintenance are included in a convenient fortnightly service fee. SwanCare offers some of the best leisure facilities and amenities in Western Australia as well as security and resident support services.
So, if you're looking for the brightest, most vibrant and welcoming community to retire comfortably in, look no further than SwanCare. To find out more about our retirement homes in Perth's southern suburbs and South West WA, contact us or book a tour today!