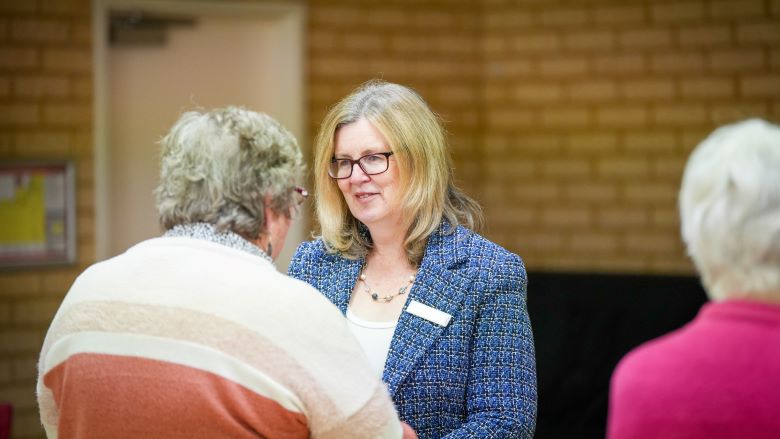 This week we were pleased to welcome Karen Vernon, Mayor of Victoria Park, to a morning tea filled with meaningful conversations and strong community connections.
At SwanCare we value our strong community spirit, so it comes as no surprise that we are extremely proud to have a local council who is community-focused and values connection as much as we do.
This week we were very pleased to welcome Karen Vernon, Mayor of Victora Park, to attend the Bentley Park Residents' Council morning tea.
"I am delighted to be back at SwanCare," she said.
Karen went on to share some of Vic Park's fascinating history with our residents, the community's plans and current developmental works, such as with the beautiful Edward Millen House, as well as the variety of nearby services available for our retirement living residents to utilise and enjoy.
Residents then had the chance to chat with Karen one on one where some shared a laugh and even a few tears as meaningful connections were made throughout her visit.
To top it all off, Karen came prepared with a delicious morning tea, "I also brought along some sausage rolls especially for the occasion, I've heard they're a favourite here."
She knows us all too well!
Thank you, Karen, for your continued support and the valuable relationship you share with our SwanCare community. We look forward to welcoming you back to the village again soon.
Click the following link to visit our Facebook page to view the photos:
A Visit from the Mayor of Vic Park