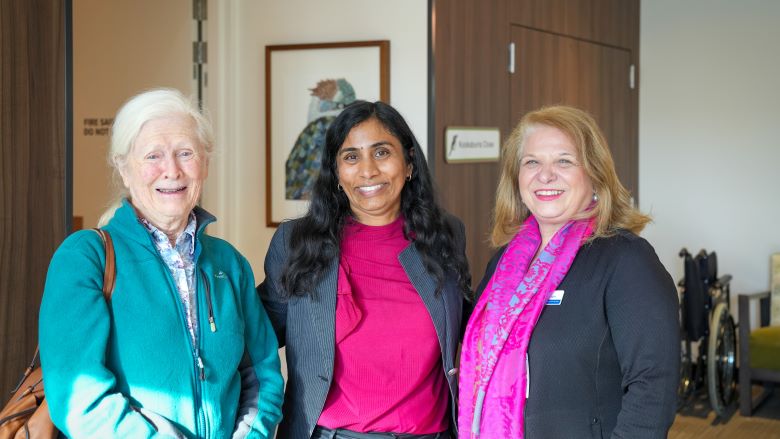 SwanCare Ningana receives a visit from the Labour Member for Swan, Zaneta Mascarenhas.
Last week SwanCare Ningana received a visit from local federal Member of Parliament Zaneta Mascarenhas.
Ningana residents, Betty and Patricia, joined the Labour Member for Swan for a hot cuppa and meaningful chat about their life at Ningana.
"There's always something to do at Ningana, I get to do all the things I enjoy," said Patricia.
Our team also talked with Zaneta about the challenges our industry faces but how those powerful, rewarding moments, big and little, will always keep us coming back.
The Federal Government's initiatives to improve funding and conditions in aged care was also a topic of discussion, including the Aged Care Quality and Safety Commission's latest policies.
"I understand SwanCare had 24-hour nursing before it was even a requirement. It's great to see centres that were leaders in this change and recognised the importance of that before it became a standard across the country," said Zaneta.
"I feel you are definitely one of the better, more equipped aged care centres."
The afternoon finished with a tour of SwanCare Ningana, which Zaneta says is a beautiful place to call home, "It shines through in the residents and staff."
Thank you for taking the time to get to know our SwanCare community, Zaneta. It was pleasure to witness the passion you have for our local community and aged care in particular.
View the photos from her visit here:
Zaneta Mascarenhas at SwanCare Ningana
Make sure to like & follow us on Facebook so you can keep up to date with SwanCare's latest news.